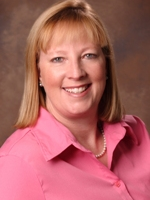 Email me at mlawler@realtyexecutives-sd.com or call me at 619-857-5881
619-857-5881 to get your questions answered and to get your home selling and home-buying process started right away!

Buying a new home?
Find your next home from my site by clicking the button that says, "Property Search". You will be instantly connected with listings updated daily.
Sign up to be a VIP member and be the first to know about the newest listings on the market, schedule viewings, and request additional information on any available listing.

Thinking of selling?
Check out my "For Sellers" section for important information regarding your selling process.
Don't forget – you could be sitting on a goldmine! Click the button above to get a comparable analysis report on your home's value.

Relocating?
Everything you need to know about buying or selling a home can be found here on my Web site! Finding the right home in any new city is a tedious, time consuming job. My website is designed to provide you with up-to-date information on school districts, community information and more!

Realtor Websites & Real Estate Marketing